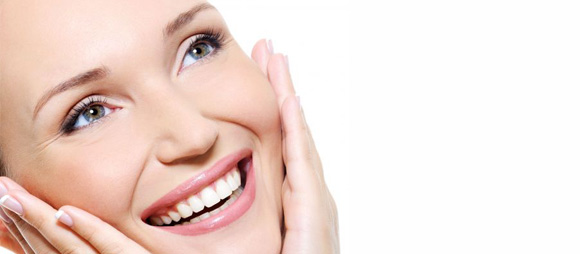 DreamSkin Anti-Aging Pillowcases have been clinically proven to reduce facial wrinkles and fine lines by up to 51%. We recently published the following press release which details the findings of the clinical study:
A recent clinical study conducted by a leading skin physiologist has shown that the physician formulated DreamSkin Pillowcase rejuvenates the skin and reduces wrinkles by locking moisture in the skin at night. DreamSkin, woven with JuveTex fabric, is designed to reduce fine lines and help improve sleep with its unique construction and comfort. The clinical study compared DreamSkin's JuveTex fabric to cotton, and results showed that JuveTex retained more water than cotton, preventing more moisture from escaping the skin during sleep. Moisture loss is the leading cause of sleep lines, fine lines and facial wrinkles. Sleep lines are primarily caused when the face rests against fabric, eventually etching these lines into permanent facial wrinkles. Fabrics such as cotton, silk, charmeuse, and satin pull moisture from the skin and become damp, causing the skin to adhere to the creased surface.
The DreamSkin Anti-Aging Pillowcase effectively acts as a high quality anti-wrinkle cream by keeping the face moisturized during the night. "Anyone – men or women – who are concerned with their skin and looking younger will benefit from sleeping on the luxurious DreamSkin Pillowcase every night," says co-inventor Susan J. Leslie. The clinical studies concluded that the DreamSkin pillowcase has a positive effect on reducing and possibly preventing the formation of fine lines and wrinkles. There is a strong indication that new collagen is generated in the dermis that accounts for this phenomenon.
In an additional "overnight study," four of the five subjects that tested the DreamSkin pillowcase were free of "sleep lines" with improved skin in the morning, while only one of three that used a cotton pillowcase (control) was free of "sleep lines." DreamSkin's JuveTex fabric contains no creams or chemicals and works naturally with a specific combination of yarns and a proprietary weave pattern that results in the fabric acting as a cosmetic moisturizer. In addition, JuveTex contains 22,000 microfibers per square inch and provides a soft cushioning effect that causes less pressure on the delicate facial skin than standard pillowcases. Less friction is proven to result in healthier hair and skin and provides facial rejuvenation.