As we age, our skin loses
the ability to Lock in Moisture.
Moisture Loss is the Leading Cause of Facial Wrinkles.
PROVEN BY SCIENCE
STUDIES NOW PROVE THAT SLEEP WRINKLES DEVELOP FROM OUR PILLOWCASE, NOT OUR PILLOWS. As we sleep, water leaves our skin and is absorbed by our pillowcase, then sticks to our skin creating a downward facial stretching action which weakens the dermal collagen.
IT'S NOT A SATIN OR SILK PILLOWCASE.  It's Advanced JuveTex Technology Fabric, a revolutionary Scientific discovery formulated by an  Award Winning Skin Physiologist, Scientist and Physician. The DreamSkin Anti-Aging Pillowcase made with the proprietary Super-Soft JuveTex rejuvenating fabric design helps to erase facial wrinkles while rebuilding collagen in your skin.
DO YOU WAKE UP EVERY MORNING WITH UNATTRACTIVE LINES AND SLEEP WRINKLES ETCHED INTO YOUR FACE?  Sleep Wrinkles can eventually turn into PERMANENT wrinkles. In comparison fabric studies, cotton, satin and silk pillowcases DRAINED MORE moisture from the skin.  This leaves your skin dry resulting in  and facial wrinkles.
THE SOLUTION
SLEEP WRINKLES, MEET YOUR MATCH!  DreamSkin's anti-wrinkle pillowcase acts like a NATURAL  MOISTURIZER by inhibiting moisture loss from the skin. DreamSkin Looks like a Pillowcase, but Works like a Moisturizer. But WITHOUT creams, chemicals, dyes or fragrances!
IT'S EASY!
JUST CHANGE YOUR PILLOWCASE!  Moisture Loss is the leading cause of facial wrinkles. Your skin loses almost TWICE as much moisture at night and night creams only last a few hours. DreamSkin's advanced eco fabric is the best solution because it holds moisture in your skin All Night Long.
 Decreased Appearance of Fine Lines & Wrinkles
 Eliminates
 Increased Hydration
 Increased Radiance
 Prevents Face From Stretching
 Collagen Production Is Initiated
ONLY $39.99

ORDER

NOW!
"My skin looks unbelievable. What an amazing product!"
Adele – Cardiff By The Sea, California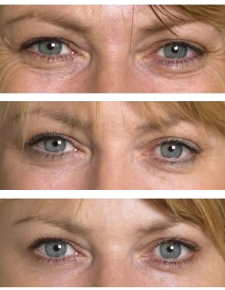 Physician Testimonials
After using the pillowcase for over a month now, I can say that I am getting great results.
Dr. Teri Dourmashkin
I have been sleeping on the DreamSkin pillowcase for several months and am pleased to report that the lines on my sun drenched face have diminished remarkably.
Dr. Michael Cushman